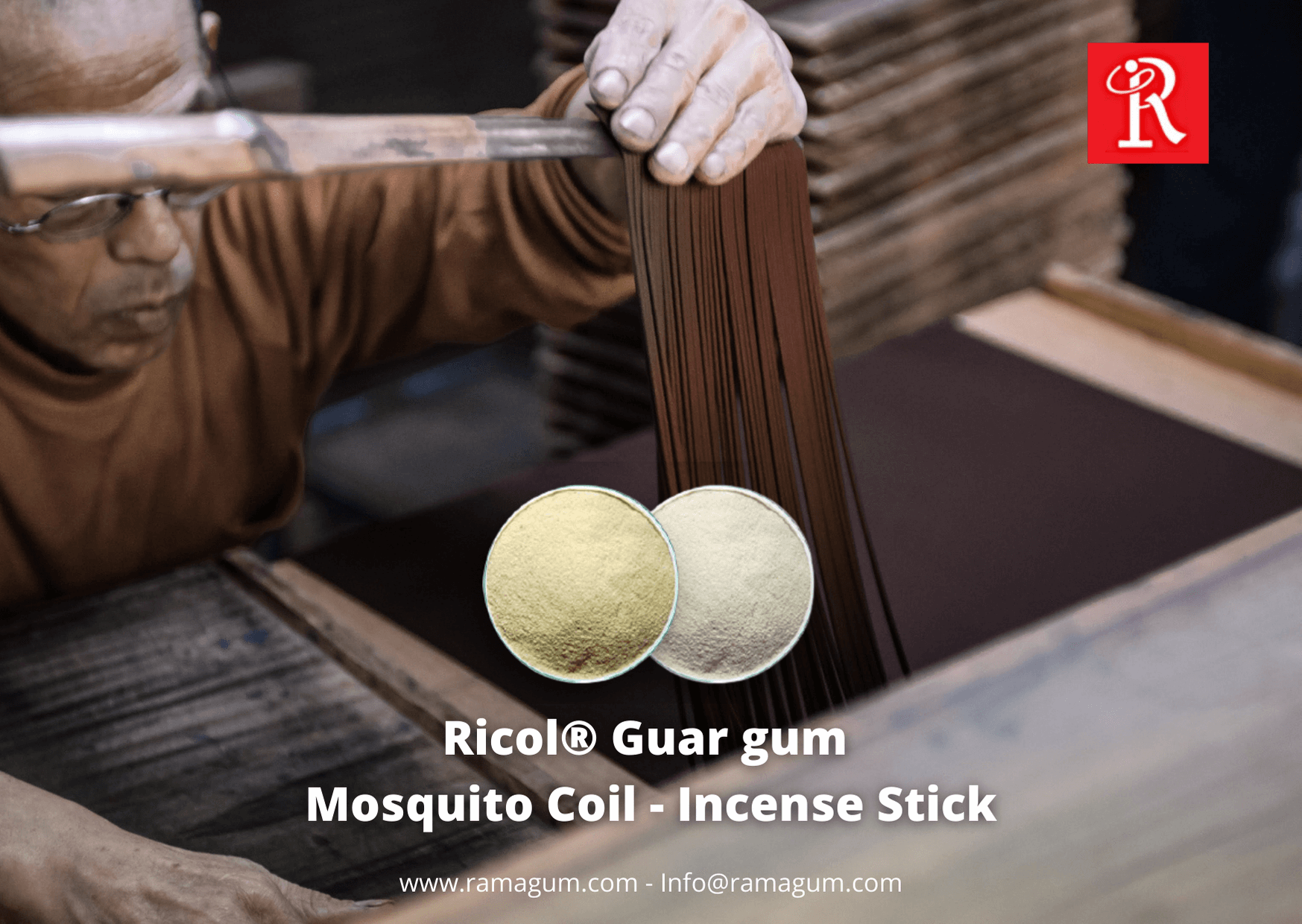 Guar Gum Powder is obtained from guar seed it is widely used in different industries and is also used in the manufacturing of mosquito coils as well as incense sticks or agarbatti. It has more viscosity, more strength & binding power that gives a smooth finishing to the coils. Guar Gum powder acts as a binding agent in the manufacturing of mosquito coils. It is a polysaccharide made up of sugar galactose and mannose that comes from the endosperm of the seed of legume plant Cyamopsis tetragonolobus.
How Guar Gum Powder is used in Mosquito Coil or Agarbatti Manufacturing?
The mosquito coils with high density dry slowly and also warp during drying. As the load bearing capacity of the coil is low, thus the breakage occurs during the handling of the coils. So, Guar gum powder is added which provides :-
provide high strength against breakage,
Binds the raw material
Provides Smooth Finish to the end product
Being Natural ingredients it doesn't harm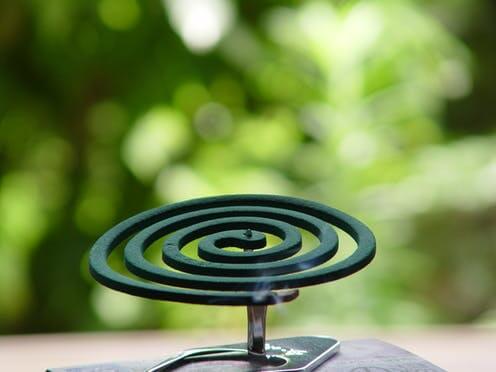 Guar gum powder is been used as a natural binder in mosquito coils helps to get the desired tensile strength with good burning quality. Thus, guar gum powder helps to produce a better composite product.
Guar Gum in Manufacturing of Mosquito Coils
Composite is been formed with a combination of two or more materials that includes reinforcement, filler, binder etc. These constituents do not dissolve or merge into each other although act in concert and exhibit an interface between each other. Mosquito coil taken as a composite is in the form of a spiral consists of sawdust & coconut shell powder as main filler extruded with binders to form sheets and coils are been punched out. It is also important to have a tensile strength of the coil in order to get unbreakability of coils during handling and so is the guar gum powder been used as binding agent.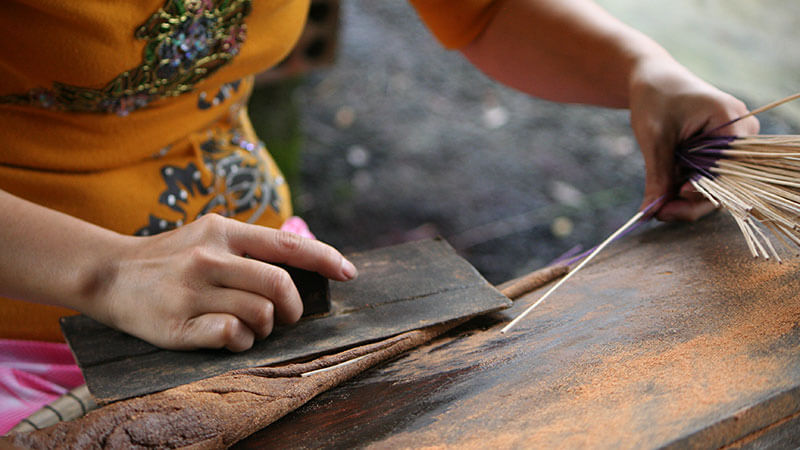 Guar Gum Powder can bond to water molecules that influence the gum's viscosity and hydration rate.  It gives a better heat transfer, easier pumping, and more accurate filling during the process of manufacturing. At a low temperature in water, it provides a high viscous solution. The galactose of the guar gum interacts with water molecules that lead to intermolecular chain entanglement in an aqueous solution that causes the viscosity of the solution. The increase in the concentration of the guar gum enhances intermolecular chain interaction that results in increased viscosity. At high temperature, it gives better heat transfer that leads to proper compaction of coil resulting in better coil performance.
Along with mosquito coils or Incense stick, guar gum powder is a key ingredients to many sectors like food industry, pharmaceutical industry, textile industry, cosmetic industry, paper industry, and many more industries.
Why Manufacturers Choose Rama Gums as their supplier ?
Rama Gum is a customer-centric company involved in acquiring, processing and export of guar gum, since 1989. The company is Organic Certified along with GMP+, BRC, HALAL, KOSHER and FAMI-Qs Certified and recognized company.
The company also offers high quality of Guar Gum Powder, Guar Gum Splits, Guar Meal, Fast Hydration Guar Gum Powder, Cassia Powder, Cassia Tora Splits, Fenugreek Gum Powder and Sesbania Gum Powder.
We have an advanced infrastructure, skillful personnel, and efficient R&D department which promote us to provide high quality products and unmatched customer services at the cost-effective rates to our valuable customers across the globe.
All Guar is 100% natural, gluten free and vegan, our end-product is also certified and made exclusively from guar beans grown in the India via sustainable farming.
In conclusion
Rama Gum Believes in "Binding Relations through Ingredients"
It's for all of the reasons listed above among others why more and more companies are opting for our transparency, quality and dependability over other guar suppliers.
Choices are always at the core of the human condition. When it comes to producing the best ice cream possible, one company, Rama Gum Industries India Ltd and our product guar gum powder shine above all the rest.
Written by – Mr. Rushay Vedaliya