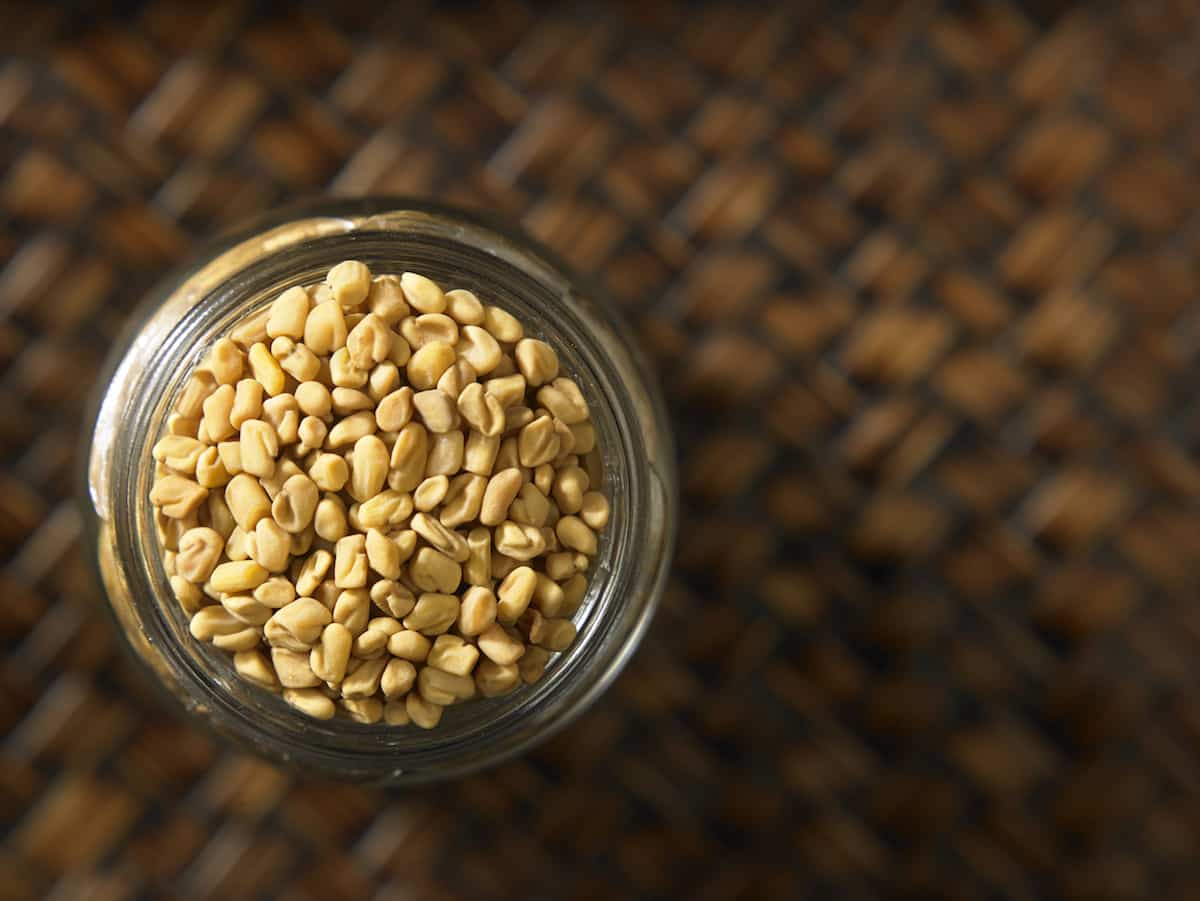 What Are the Health Benefits of Fenugreek Seeds?
Health benefits of fenugreek seeds
What is Fenugreek?
Fenugreek is truly a multi-purpose herb. People from Western Asia and the Mediterranean have used fenugreek for thousands of years to flavor food, improve health, and soothe skin maladies. In more recent years, fenugreek has gained global popularity as an herbal supplement with a variety of health benefits.
Fenugreek or Methi is used as a spice in seed form, an herb in dried or fresh leaves, and vegetable in sprout form. The fenugreek sprouts taste delicious and have an excellent result on health & skin. They are a rich source of protein, fiber, vitamins A and C, calcium, and iron. It contains photochemical in a high quantity like phenols, alkaloids, tannins, and flavonoids it is a proven remedy for diabetes, carcinogenic, hypo cholesterol. Many types of research have proven their antioxidant and immunity booster properties.
Nutrients composition of Fenugreek seeds / Methi seed
Fenugreek is one of the world's oldest medicinal herbs. Fenugreek seeds have been found to contain protein, vitamin C, niacin, potassium, and diosgenin (which is a compound that has properties similar to estrogen), starch, sugars, mucilage, mineral matters, volatile oil, fixed oil, vitamins and enzymes. Other active constituents in fenugreek are alkaloids, lysine and L-tryptophan, as well as steroidal saponins (diosgenin, yamogenin, tigogenin, and neotigogenin).
Sprouting of the seeds helps in the improvement of nutritional profile and the easy digestion of the germinated seeds. Also, sprouted seeds have better antidiabetic and antioxidant content than their boiled counterpart
Benefits of Fenugreek
People take fenugreek in a variety of forms as an herbal supplement. Its most common form is a pill or capsule, but it can also be made into a tea or ground up and combined with other ingredients to make a poultice and applied to injured skin.
The most commonly claimed fenugreek benefits are milk production in new mothers, blood sugar levels, testosterone and male libido, and treating inflammation.
Let's look at the top benefits of Ricol fenugreek, along with the research studies backing up these effects. While these are the top studies currently available, hopefully, scientists will continue to evaluate its effects and gain more insight into what fenugreek does and why it works.
To Enhance Milk Production in New Mothers
Fenugreek is widely used as a galactagogue, or a milk flow-enhancing agent in new mothers. Nursing women take fenugreek in pill form or drink it as a tea after they've had a baby.
While fenugreek appears to be an effective galactagogue, it can have adverse effects if you take it while pregnant. Most doctors advise that women should only take fenugreek supplements once they've had their baby and not before.
Let's take a look at one of the studies backing up fenugreek's efficacy as a galactagogue.
How Fenugreek increases Milk Production
We have examined the effectiveness of fenugreek tea as a galactagogue in new mothers. It divided 66 mother-infant pairs into three groups. One group drank the tea everyday, the second drank a placebo tea, and the third drank no tea and served as the control group.
Researchers looked at breast milk volume and infant weight gain over a few days and found significantly higher volume and weight gain among the fenugreek tea-drinking group. From the study, researchers concluded that "Maternal galactagogue herbal tea supplementation seems to be useful for enhancing breast milk production and facilitating infant birth weight regain in early postnatal days."
If you're interested in trying fenugreek as a milk-enhancing agent, how should you take it?
How to use Fenugreek to Stimulate Milk Production
First and foremost, new mothers should consult their doctors before adding fenugreek as an herbal supplement to their diet. Since it can have significant effects, everyone should make sure that they don't have any pre-existing conditions that could interact adversely with fenugreek.
If you decide to take fenugreek, you could take it as fenugreek tablets or drink it as a fenugreek tea. A typical dosage is two to three capsules (580 to 610 mg each) taken by mouth three times a day. Drinking it as a tea is a more mild amount.
You might drink between one and three cups a day as a hot tea, iced tea, or mixed with apple juice.
Again, in most cases, pregnant women should not take a fenugreek supplement. You can read more about some of fenugreek's potential side effects below.
Once it enters your bloodstream, fenugreek goes head to head with the gummy bear brigade in the Battle of Blood Sugar.
2. Fenugreek or Methi To Maintain Blood Sugar Levels
Fenugreek seeds / Methi seeds are commonly used as a supplement to control blood glucose, especially to prevent or treat diabetes. It appears to alleviate problems around the metabolism of blood sugar. Let's take a look at some of the evidence behind this use of fenugreek., Rama Gum is one of the largest supplier of fenugreek seeds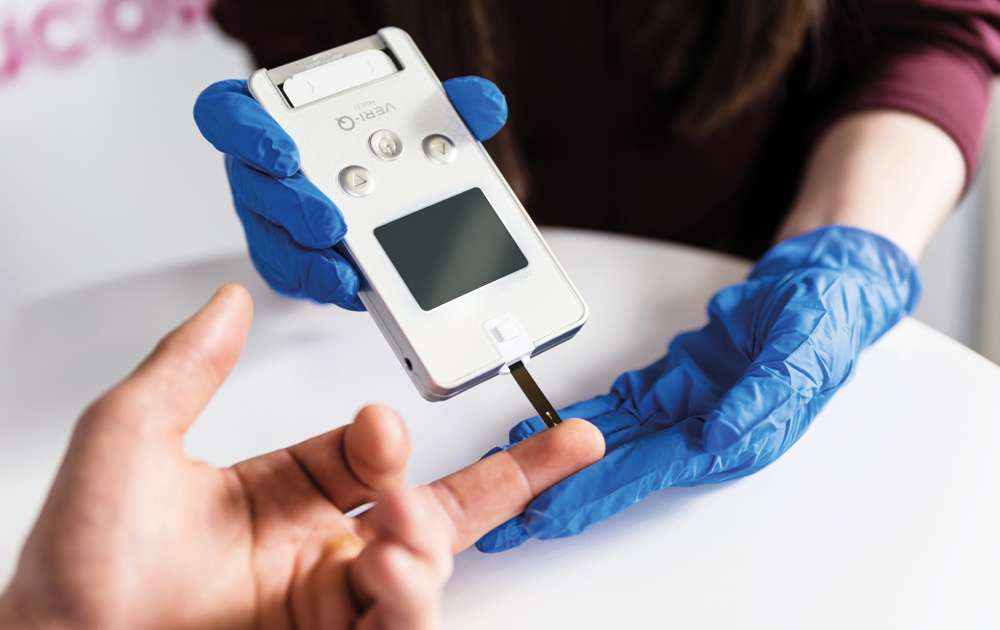 Fenugreek and Blood Sugar
Several studies have looked at fenugreek and found that it had a significant effect on blood glucose levels. This first study gave a fenugreek supplement in both capsule and cooked form (on biscuits) to 60 non-insulin-dependent male diabetics. Ultimately, the study found that "2 grams of a powdered mixture of traditional medicinal plants in either raw or cooked form can be successfully used for lowering blood glucose in diabetics."
A second study also gave fenugreek to diabetic subjects in the form of food, this time incorporating it into bread. Like in the first study, researchers found that "acceptable baked products can be prepared with added fenugreek, which will reduce insulin resistance and treat type 2 diabetes."
Alleviating problems of blood sugar metabolism is a common use of fenugreek, and people with diabetes may consider adding it to their diets in capsule or food form.
How to use Fenugreek to Control Blood Glucose / Use of Methi to control sugar level
The most common ways to take fenugreek to control blood sugar levels are in capsule form, ground up and added to food, or made into a tea. The recommended dosage falls between 2.5 and 15 grams a day. The amount you take varies depending on your weight, any other medications you take, and other factors.
Fenugreek seeds alone haven't been shown to treat diabetes, and it may have adverse interactions with certain diabetes medications. To figure out dosage and account for any variables, you should talk to your doctor before adding fenugreek to your healthcare routine.
3. Fenugreek To Boost Libido
One of fenugreek's ancient uses is to enhance libido. Mediterranean and Western Asian cultures have incorporated the herb into their diets for thousands of years to enhance sexual desire. Recent studies have suggested that fenugreek may increase libido in both men and women.
Use of Fenugreek for Sexual Desire
Let's take a look at one study involving males and another involving females. This 2011 study tested the effect of fenugreek extract on male libido, which it defined as sexual drive, urge, or desire. It recruited 60 men between the ages of 25 and 52 and gave them either 600 mg of fenugreek twice a day or placebo capsules.
The physiological results were self-reported by participants, meaning that the results have some room for subjective bias. Overall, the group taking fenugreek supplements reported a 28% increase in libido while those taking the placebo reported a decrease overall. Scientists concluded that fenugreek can have "a significant positive effect on physiological aspects of libido" and that the herb "may assist to maintain normal healthy testosterone levels."
This 2015 study gathered 80 female participants between the ages of 20 and 49 with a self-reported low sex drive. They took fenugreek extract or a placebo for eight weeks and reported their experiences using the "Derogatis Interview for Sexual Functioning" and "Female Sexual Function Index" questionnaires.
Ultimately, researchers concluded that "T foenum-graecum [fenugreek] seed extract is a well-tolerated and an effective botanical medicine for use in the support of sexual function for pre-menopausal women, in particular increasing sexual desire and arousal, with positive effects in concentration of E2 [estradiol] and free testosterone." The studies suggest that fenugreek supplements may increase libido in both men and women.
How to Take Fenugreek to Boost Libido
Fenugreek can be taken as a capsule or brewed into a tea, or the seeds can be ground up and added to food or bread. A dose of 500 to 600 mg fenugreek capsules per day is recommended to boost libido. As with any herbal supplement, you should check with your doctor to determine the right amount for you.
Fenugreek To Soothe Skin Inflammation or Injury
Fenugreek powder has long been combined with other soothing herbs to make poultices and treat skin inflammation and injury. Recent studies have suggested that fenugreek may have anti-inflammatory and antioxidant properties.
Fenugreek and Skin Inflammation
A group of researchers in Saudi Arabia extracted and isolated compounds in fenugreek seeds to determine whether or not they had anti-inflammatory and antioxidant properties. They found that "water extracts and flavonoids" from fenugreek seed extract did have the anti-inflammatory and antioxidant properties that people have long reported. However, further research is needed on the effects of taking fenugreek on a daily basis.
A 2012 study found that fenugreek reduced joint inflammation and arthritis in rats. Research on fenugreek's anti-inflammatory properties in humans is needed to back up its effectiveness in this area as an herbal supplement.
How to Use Fenugreek to Treat Skin Inflammation
To soothe injured or inflamed skin, people traditionally grind dried herbs or boil fresh herbs in water and make a paste. You might combine fenugreek seed powder with other skin-soothing herbs, like slippery elm, flaxseed, lobelia, or goldenseal, as well as medicinal charcoal. After combining everything into a paste, you would spread it across a clean piece of gauze, linen, or cotton and apply it directly to the skin.
You would leave the poultice on the skin for anywhere from one to 24 hours, taking it off when the skin feels better. Some people warm the poultice before pressing it to the skin.
Along with the four main uses described above – enhancing milk production, controling blood glucose, boosting libido, and treating skin inflammation – people claim a number of other fenugreek health benefits. Let's take a look at other potential positive effects of taking fenugreek.
Other Potential Health Benefits of Fenugreek
People have been consuming fenugreek for thousands of years, and many believe that it has a wide range of physical benefits. These are a few additional anecdotal fenugreek seeds benefits:
• Balance cholesterol
• Soothe upset stomach and digestive problems
• Reduce menstrual cramps
• Reduce appetite
• Reduce fat mass
• Maintain liver and kidney health
• Soothe muscle pain
• Reduce fever
Why Rama Gum Industries as your fenugreek seeds supplier?
Rama Gum Industries is leading exporter of fenugreek seeds and Fenugreek gum, the company is involved in acquiring, processing and export of guar gum, since 1989. The company is Organic Certified along with GMP+, BRC, HALAL, KOSHER and FAMI-Qs Certified and recognized company.
The company also offers high quality of Guar Gum Powder, Guar Gum Splits, Guar Meal, Fast Hydration Guar Gum Powder, Cassia Powder, Cassia Tora Splits, Fenugreek Gum Powder and Sesbania Gum Powder.
We have an advanced infrastructure, skillful personnel, and efficient R&D department which promote us to provide high quality products and unmatched customer services at the cost-effective rates to our valuable customers across the globe.